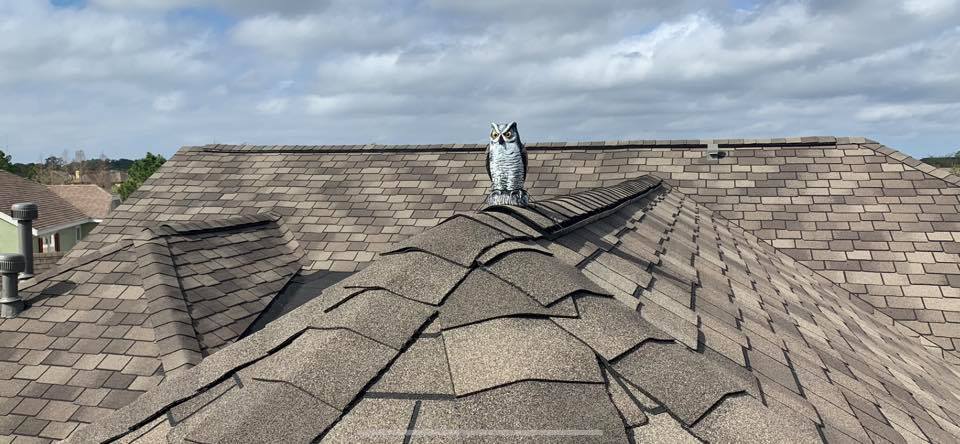 These roof care recommendations might help you save both time and money.
It's peak roofing season right now. If you've been considering a roofing project, now is the time! Whether or whether you are getting a new roof this summer, it is critical to understand how to maintain your existing roof. A well-maintained roof is dependable. Proper roof maintenance can help extend the life of your roof while also keeping it looking attractive. Lack of upkeep can cause your roof to age faster and force you to replace it sooner than you would want. Here are some roof maintenance ideas to help safeguard your roof.

Roof Maintenance Recommendations
1.Tree trimming and tracking
If you reside in a wooded region, keep an eye out for huge branches and cut them back on a regular basis. High winds and violent storms can easily remove tree limbs, causing them to smash into your roof. Depending on the extent of the damage, this could require a pricey repair or a total roof replacement.

2. Clean the gutters.
Gutters transport tiny debris and rainwater from your roof to the ground. Gutters can become blocked with leaves and other tree debris, especially in the fall. This causes a buildup of water and debris in your gutters. With nowhere to go, the trapped water rots through the fascia (the board that connects your gutters to the edge of your home) and can cause considerable damage. Having your gutters cleaned properly at least twice a year can help prevent this type of issue from occurring. The frequency with which you have your gutters maintained may be determined by how densely forested your neighborhood is.

3. Inspect the insulation.
Roofs are designed to retain heat in while keeping moisture out. Insulation plays a significant role in determining how energy efficient your home is. If the insulation in your attic area is deteriorating, you may be unknowingly letting moisture in while also losing money due to poor installation.

4. Minimize the amount of moss and algae.
Moss and algae growth can both discolor a roof and compromise its structural integrity. These growths can cause shingles to disintegrate, allowing moisture inside and causing water damage, as well as wood rot. Moss can fully take over a roof if left uncontrolled. Because moss and algae removal can be time-consuming and risky, it is usually advisable to contact a reputable contractor to do it for you. Professional roof cleaning ensures that these eyesores are effectively eliminated, preventing potential roof damage.

5. Invest in routine roof repairs.
Roofs, like cars, require annual inspections by professionals to stay in excellent condition. Regular, professional maintenance checks allow you to detect minor concerns before they become major ones. Even while you can check some items on your own, a qualified professional's eye will be able to notice even the tiniest potential issue and help address it before it becomes a major problem. Regular roof inspections can also help you save money in the long run by identifying what can be fixed rather than replaced entirely.

Fill out our contact form online or call us at (888) 758-9103 to schedule a maintenance appointment. Allow our SmartLiving partnered experts to assist you with roof cleaning.

This article is accurate and true to the best of SmartLiving's knowledge. Content is for informational or entertainment purposes only and does not substitute for personal counsel or professional advice in business, financial, legal, or technical matters.